Aujourd'hui un petit message pour vous annoncer que Scrap From France vous proposera un calendrier de l'Avent durant tout le mois de Décembre.
Le principe est simple, chaque jour un nouveau produit à 1.00 euro. Un peu comme dans une boîte de chocolats...on ne sait jamais sur lequel on va tomber...rejoignez-nous tous les jours et faites-vous plaisir !!!
A little note, to let you know that Scrap From France will offer an Avent Calendar all December month.
Really simply, 1.00 euro product everyday. You never know which one...so join us everyday and
make your deal!!!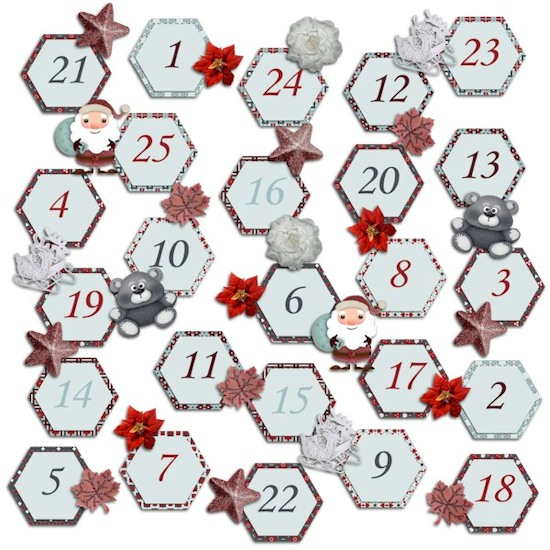 Bon scrap à tous et toutes.
N'oubliez pas le petit commentaire qui fait toujours plaisir.
Great scrapping.
Don't miss to post some comments...I love them!!